MANY OF THE PARTS ARE NOT LISTED YET! Please Call for Pricing and Availability! 269.377.4092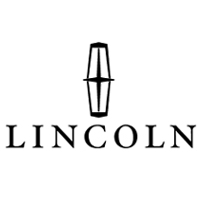 The Lincoln Motor Company (also known simply as Lincoln) is a United States-based division of the Ford Motor Company that sells luxury vehiclesunder the Lincoln brand, primarily in North America. The current Lincoln model range in the United States includes two sedans, the MKS and MKZ, two crossovers, the MKT, the MKX and one SUV, the Navigator. Ford is planning to expand the model range to seven different vehicles by 2015 as well as begin selling Lincoln-branded vehicles in China's rapidly expanding luxury car market by 2014....
Henry Leland, a former manager of the Cadillac division of General Motors, and his son, Wilfred Leland, formed the Lincoln Motor Company in August, 1917. Leland named the new company after Abraham Lincoln, his hero and for whom he cast a vote in 1864. Lincoln's first source of revenue came from assemblingLiberty aircraft engines, using cylinders supplied by Ford Motor Company, to fulfill World War I government contracts.[1]:4[2]:163-164
After the war, the Lincoln factories were retooled to manufacture luxury automobiles. Ford Motor Company purchased the Lincoln Motor Company in 1922, but Lincoln continued to operate as a somewhat separate company from Ford through early 1940. On April 30, 1940 the Lincoln Motor Company became the Lincoln Division of Ford Motor Company.[3]